2 Queen size beds

OR 1 Queen size bed and 1 Murphy bed

WiFi

free

Entertainment

and game room

Heated pool

indoor/outdoor
Authentic with 2 Beds Room
Description
This room offers 2 Queen size beds or 1 Queen size bed with 1 Murphy bed. Also equipped with a work desk as well as a full bathroom with bath and shower. Our duvets and pillows made of microfibre are certified hypo-allergenic. All the rooms and indoor common areas are non-smoking.
Amenities and Services
Room with 2 Queen size beds
Mini fridge
Central air conditioning
40-inch TV
Nespresso coffee machine with capsules
Free WiFi
Hair dryer, bath/body products
Clock-radio with iPod and MP3 dock
Iron/ironing board
Room service
Starting at $179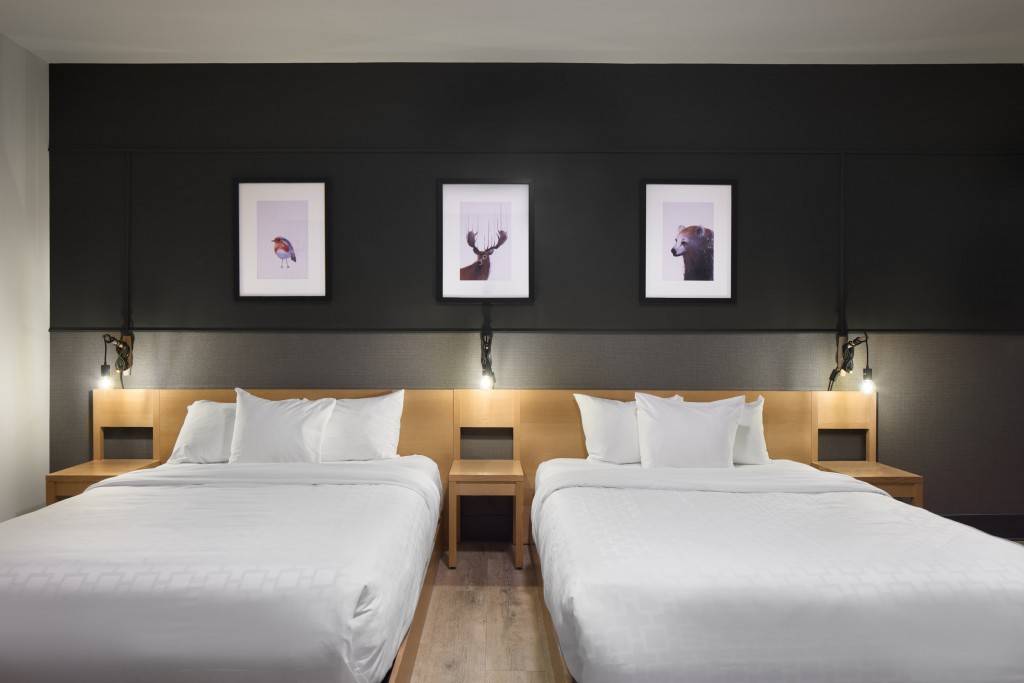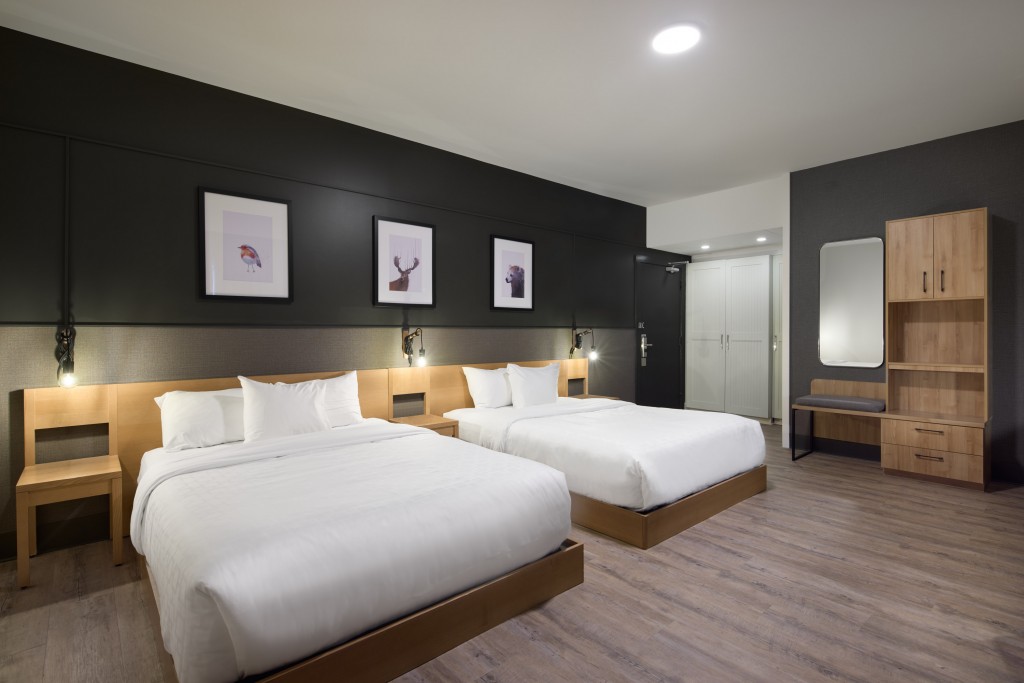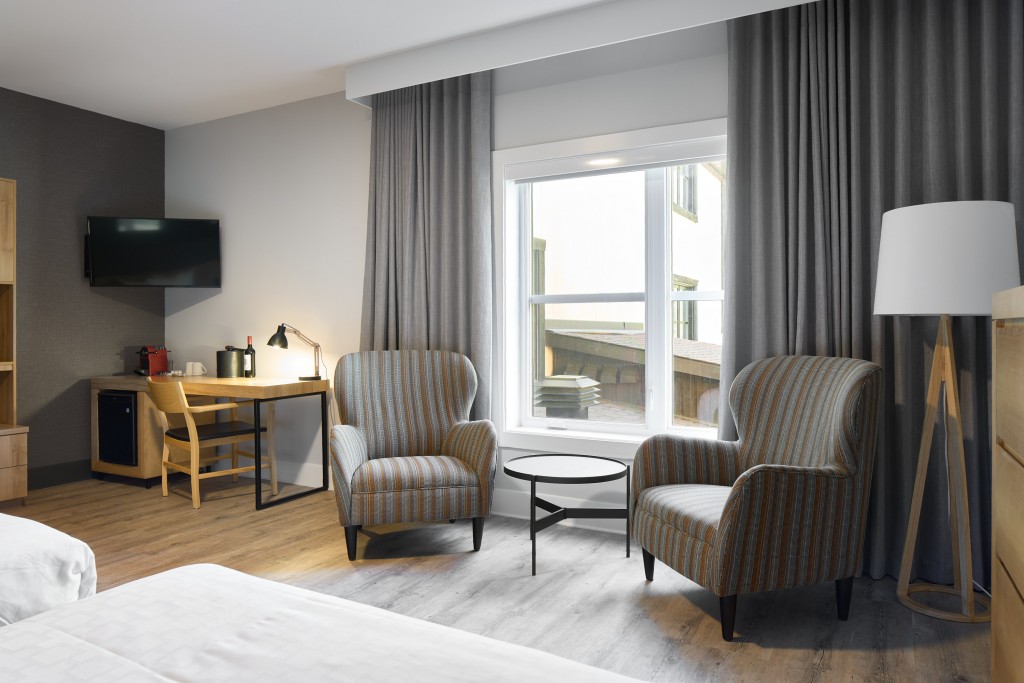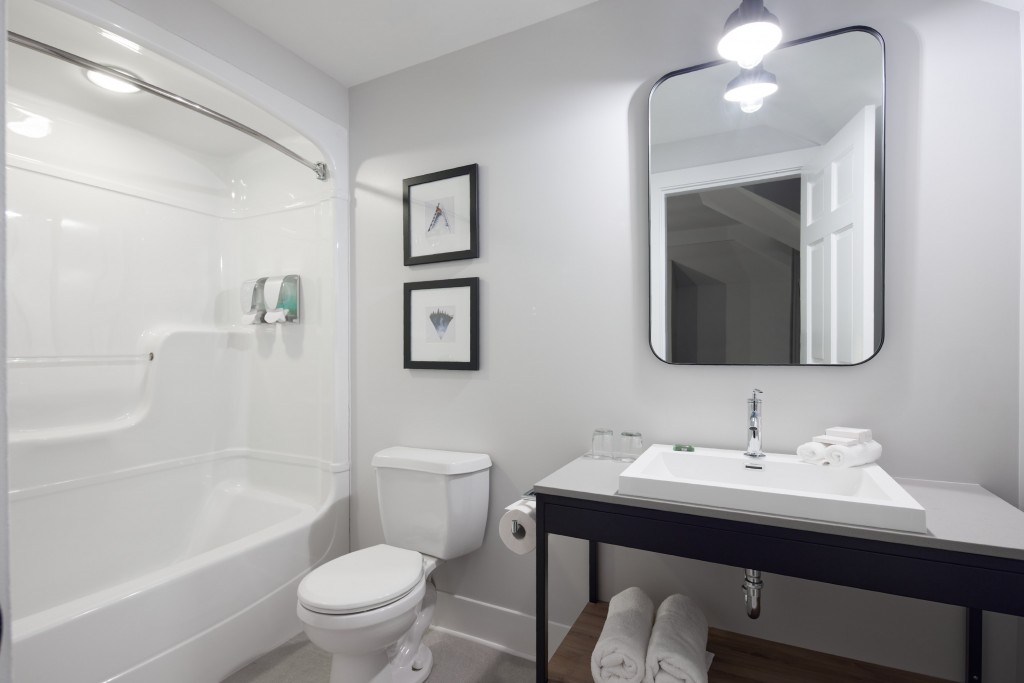 Enjoy our services and amenities
Burger Pub
Situated on the Espace 4 Saisons's front terrace, the Burger Pub has been open for many years and is now the favorite spot for skiers and snowboarders to come live the ''après-ski'' experience. The Burger Pub offers a friendly atmosphere to everyone who walks in.
You will feel right at home from your first visit!
Discover the Burger Pub
Health and relaxation
Because it is also important to take care of yourself, we put at your disposal multiple health and relaxation areas:
-Health and aesthetic centre;
-Windowed gym;
-Jacuzzi and heated pool;
-Relaxation areas.
Choose a package for a complete experience
Bed & Breakfast
Night and meal package!
Enjoy your morning by treating
yourself to a breakfast
at renowned Bistro 4 Saisons.
Learn more
97 $
+ taxes
B
u
y

N
o
w